skivo service

It is skivo service that sets us apart and year after year we seek to improve this.  After being met at the airport or train station by your driver and whisked up to resort our team is on hand to look after you and to ensure that you have the best possible skiing holiday.
When you arrive your chalet team will meet you and ensure you get settled in.  They are here to look after you during your holiday with us.  They will provide fabulous cuisine and will ensure that your every need is met.  In the early evening, nibbles and aperitifs are offered and your chalet team is on hand and will be happy to answer any questions you may have about the resort, the skiing, snow conditions, and much more to help get you settled in and organised for the next day's skiing.
Our resort manager will visit you in your chalet to arrange your ski passes and will be available during your stay with us to help in any way.  You will also be taken to our ski hire department in Chalet Nicola where you will be fitted with skis and boots so you are ready to enjoy some superb skiing first thing on Sunday morning.
From your first contact with our UK office to make initial holiday enquiries, both our office and resort-based staff are there to do everything possible to make sure that you have the best ski holiday experience ever.
Relax, enjoy your holiday and we will take care of everything else.
The team
Our staff is at the heart of your holiday and because they make all the difference to your enjoyment, we select them very carefully.  From our UK office staff through to our trained chefs, experienced hosts, safe drivers, ski technician, ski instructors, and professional resort management team, all are dedicated to adding to the success of your skivo holiday.
Chalet staff days off
Our chalet staff enjoy 2 full days off each week and on these days breakfast and a homebaked cake will be laid out for you in your chalet the night before.  You are invited to help yourself to breakfast on these days. A fresh delivery of baguettes, croissant, and pain au chocolat will be made by one of the skivo team early in the morning before you are up.
A speciality Savoyard night is provided on the evening of the chalet team's first day off (Monday).  Click here for more details. 
On the other evening (Wednesday or Thursday - tbc, please check with Tracey) there are many local restaurants to be sampled.  Your chalet staff will be delighted to advise you on selection and to book a table for you.

Housekeeping services are not provided on these 2 days.

You are welcome to help yourself to our chalet wines on the staff days off.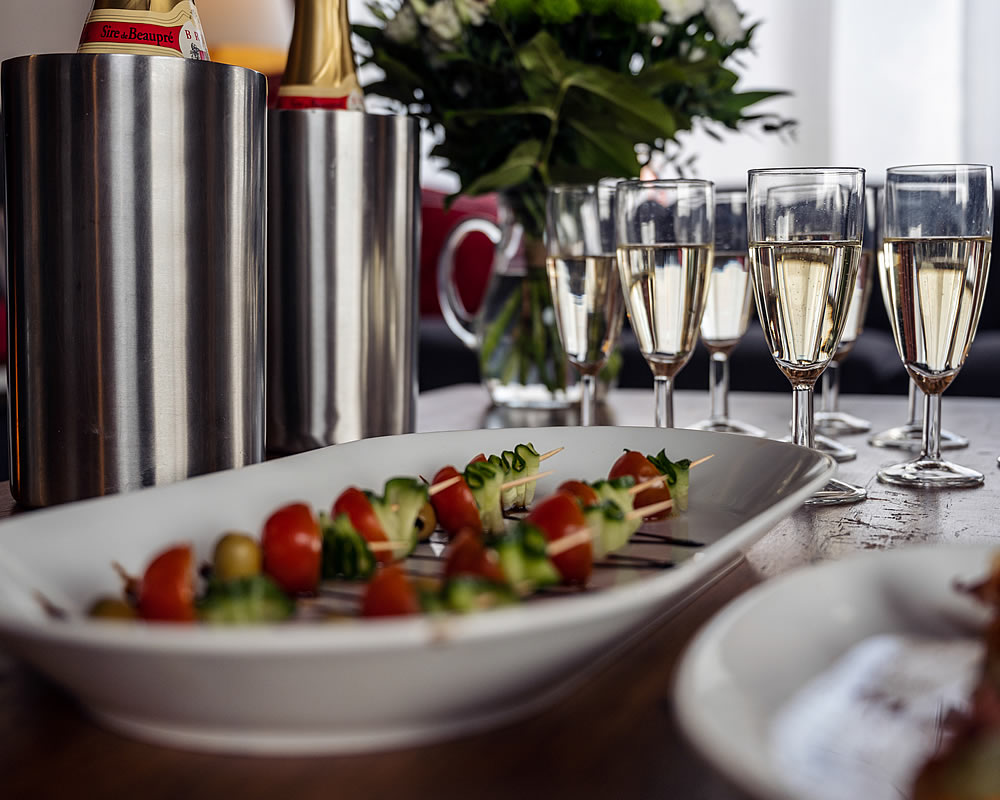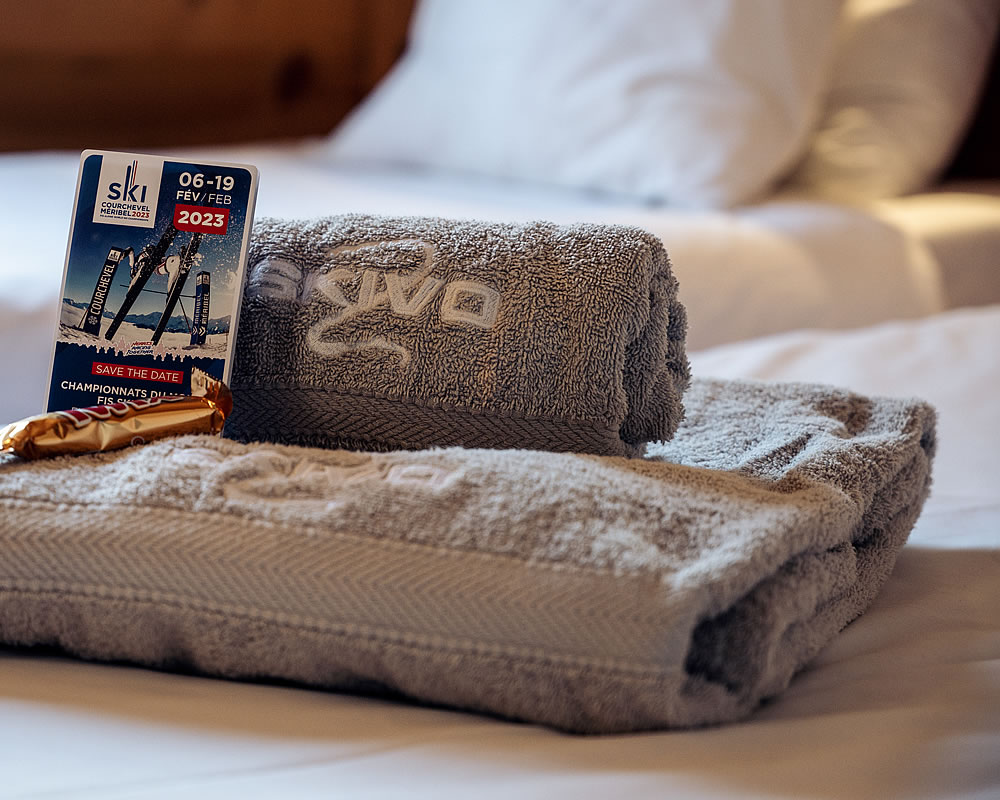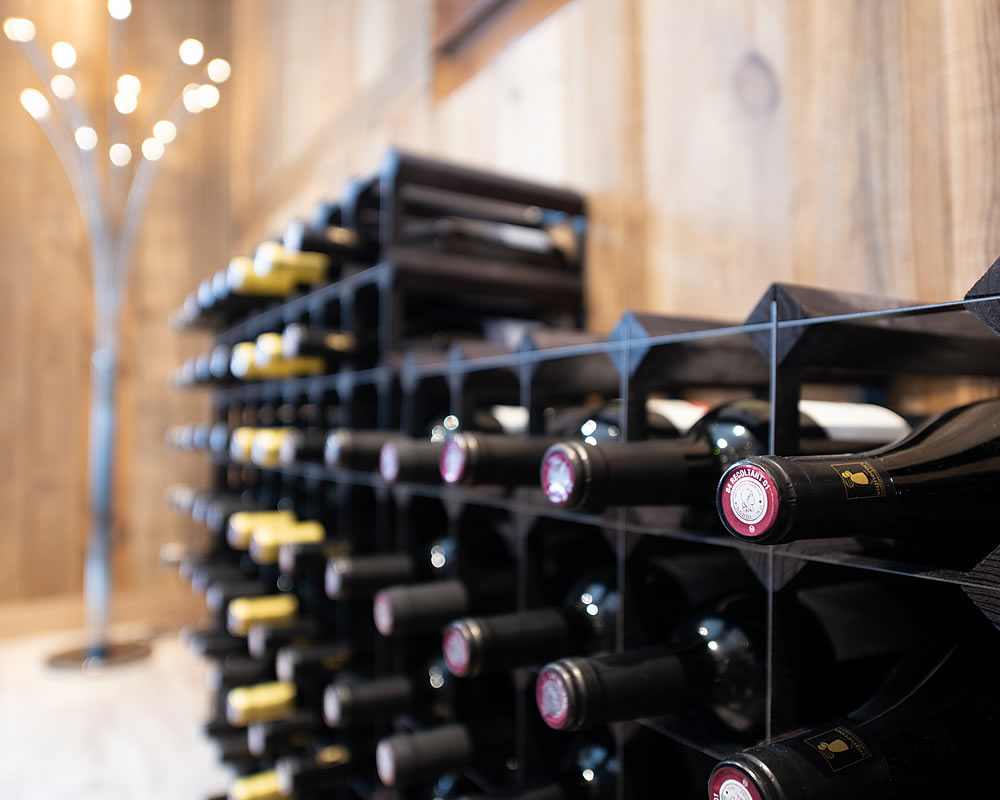 01
Chalet Nicola
Premier Service Chalet
Our flagship premier service chalet with hot tub and 2 minute mini-bus shuttle service to the ski lifts.
02
Chalet Rosalie
Premier Service Chalet
Relax and enjoy a steam in the private sauna after a hard day's skiing. Internal lift in the chalet.
03
Chalet Sapin Bleu
Premier Service Chalet
Luxury chalet with spacious entertaining area with two terraces and an amazing open log fireplace.
04
Chalet Valeriane
Standard Service Chalet
5 bedrooms either fully ensuite with bath and/or shower rooms or private bath or shower rooms beside.
05
Chalet Roger
Standard Service Chalet
Our largest chalet catering for up to 22 guests! All rooms fully ensuite with shower rooms.
What our guests say about us
Just wanted to say what a wonderful holiday we had recently.  Chalet Sapin Bleu was a fabulous chalet (real luxury) and my friends and I are keen to return next season.  I think what made it so good was all the friendly help from the very start, to getting there and getting skis etc sorted out.  The chalet staff were great and the quality of the food was just amazing. 
We had a great week with skivo – my eighth, but the first for my wife and her two friends, and also for the lovely group of people with whom we shared Chalet Roger.  The entire skivo team looked after use fantastically well; nothing was too much trouble and Bogie's cooking was superb. The lessons were really good and we had amazing weather and snow
Just wanted to email and thank you again for hosting us for such a wonderful week. Our whole party had the best time ever and we are all really struggling being back at work – especially as it is snowing heavily here! It is by far the best week of the year and we are very grateful to you and the whole skivo team for making it so memorable.
Amazing ski holidays in Les 3 Vallées