Ordering your ski passes

Les 3 Vallées lift pass system is automatic and "hands free".   Pop your lift pass in your left hand side pocket and the turnstiles automatically open for you as you approach.  Passport photos are not required except for season and free passes for under 5s and over 75s (to be confirmed).
Pre-ordering your ski pass in advance of your holiday ensures that your ski pass will be ready and waiting for you upon arrival in resort and that you will avoid queuing to sort out your own ski pass purchase.  The ski pass purchases by skivo are a very important part of our business and one of the reasons we are able to keep the prices competitive with the coaching included.  Placing your ski pass order via skivo is very much appreciated and is an integral part of our business model.
We will send you a Ski Pass Pre-Order Form and ski pass prices in advance of your holiday.  This should be returned to the UK office.   There are reduced rate passes available for families and groups of people buying passes together (one person must make payment for all the passes). 
Which Pass? 
If you are a Level 5 skier or above we would recommend that you would benefit from selecting a 3 Vallées pass to enable you to enjoy the full scope of skiing in this area.  Beginners will require a Courchevel pass as we use non free lifts in our ski lessons.
*Please note if you cancel your holiday with us and your ski pass has already been purchased in advance (normally 4 days before your arrival date) then you will need to pay skivo for your ski pass and reclaim the cost from your insurer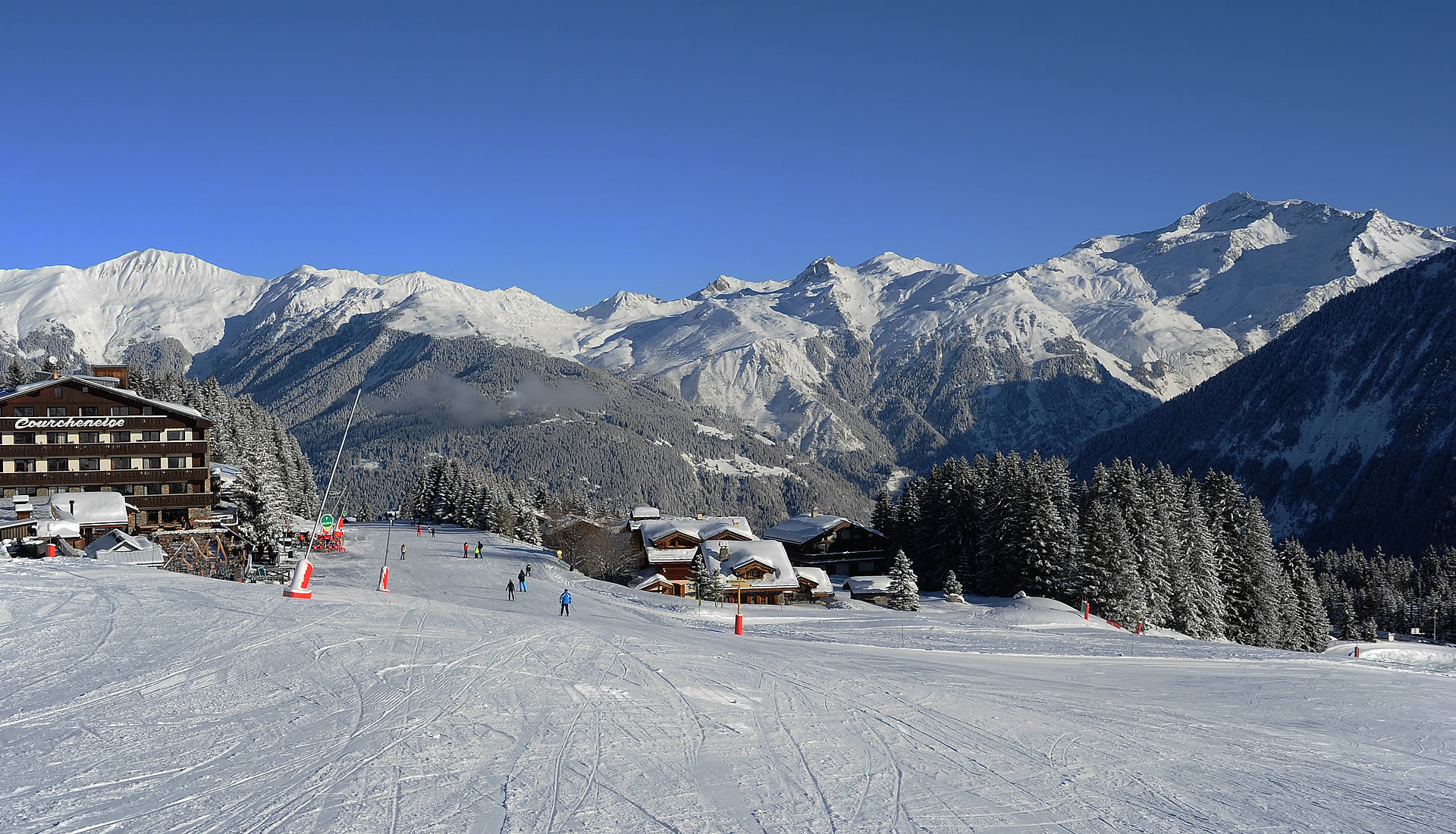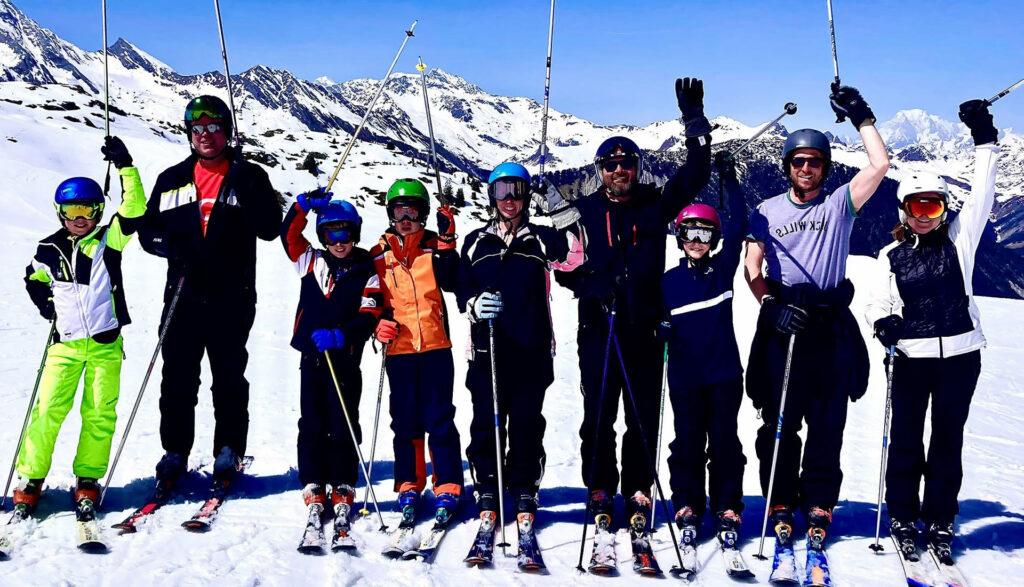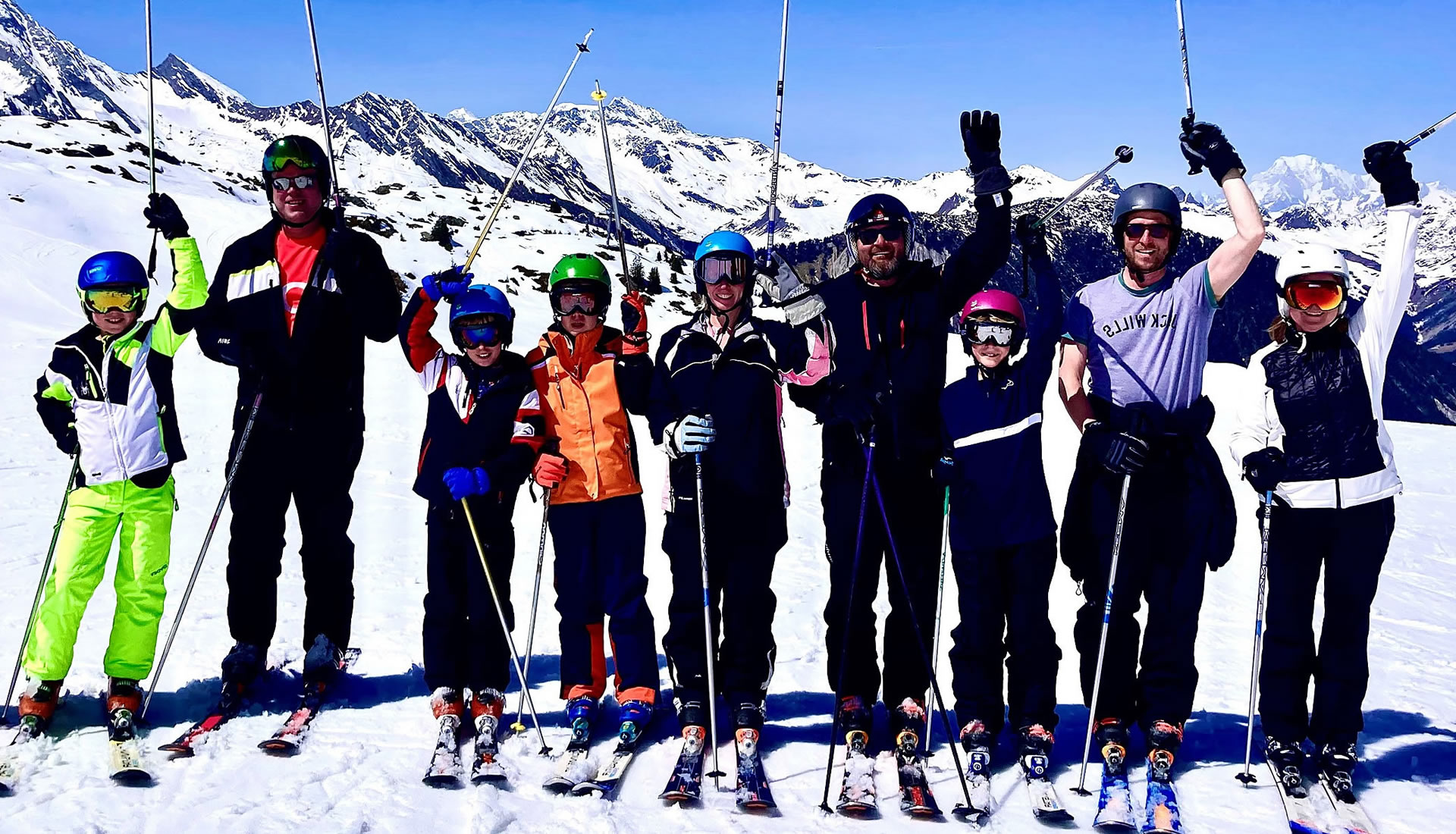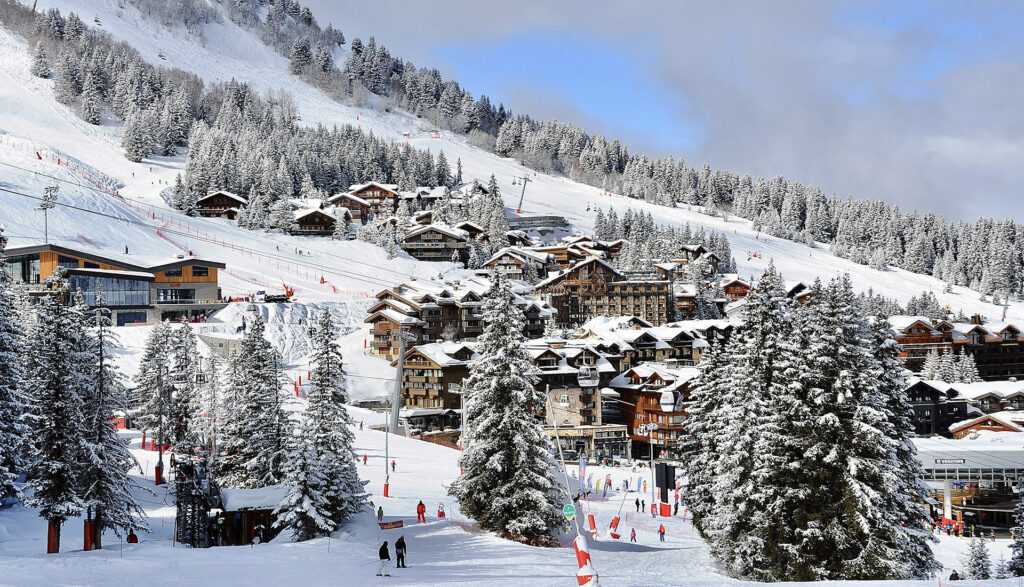 01
Chalet Nicola
Premium Service Chalet
Our flagship premier service chalet with hot tub and 2 minute mini-bus shuttle service to the ski lifts.
02
Chalet Rosalie
Premier Service Chalet
Relax and enjoy a steam in the private sauna after a hard day's skiing. Internal lift in the chalet.
03
Chalet Sapin Bleu
Premium Service Chalet
Luxury chalet with spacious entertaining area with two terraces and an amazing open log fireplace.
04
Chalet Valeriane
Standard Service Chalet
5 bedrooms either fully ensuite with bath and/or shower rooms or private bath or shower rooms beside.
05
Chalet Roger
Standard Service Chalet
Our largest chalet catering for up to 22 guests! All rooms fully ensuite with shower rooms.
What our guests say about us
Just wanted to say what a wonderful holiday we had recently.  Chalet Sapin Bleu was a fabulous chalet (real luxury) and my friends and I are keen to return next season.  I think what made it so good was all the friendly help from the very start, to getting there and getting skis etc sorted out.  The chalet staff were great and the quality of the food was just amazing. 
We had a great week with skivo – my eighth, but the first for my wife and her two friends, and also for the lovely group of people with whom we shared Chalet Roger.  The entire skivo team looked after use fantastically well; nothing was too much trouble and Bogie's cooking was superb. The lessons were really good and we had amazing weather and snow
Just wanted to email and thank you again for hosting us for such a wonderful week. Our whole party had the best time ever and we are all really struggling being back at work – especially as it is snowing heavily here! It is by far the best week of the year and we are very grateful to you and the whole skivo team for making it so memorable.
Amazing ski holidays in Les 3 Vallées