Ski servicing

There are two main factors that influence ski performance:


Edges – Good sharp edges provide grip affecting the turning response and feel of the skis.
Base – Flat waxed bases glide across the snow more effectively and ease turning.
Our technician is fully qualified and his sole job is to maintain and service the skis in the skivo ski hire department ensuring that each week our guests are given skis in pristine condition, freshly waxed and with sharpened edges.

Personal ski servicing
An edge, waxing and de-burring service for guests' own skis, and for other hire equipment-related questions is available at Nicola ski room. Our technician is available between 8-9am and 5-6pm

Wax to the max – €7.50
A service only really suitable for those with previously tuned skis, but requiring a renewed layer of wax

Base and wax – €15
A service suitable for those that feel their edges are sharp enough. Minor base repairs and wax of both skis

Luxury – €25
A service suitable for many skiers, edge de-burring and sharpening, minor base repair and wax of both ski

Expert – €30
A service suitable for skiers that want their skis like new again. Edge de-burring and sharpening, base grind and wax of both skis
This service can be organised in resort and paid for in resort in euros.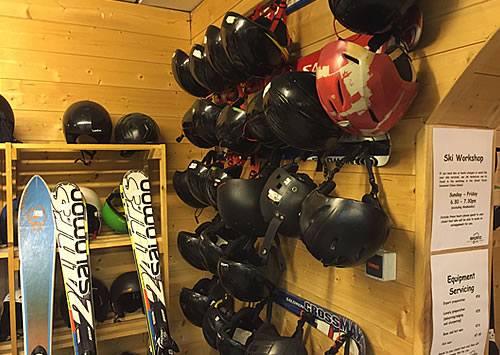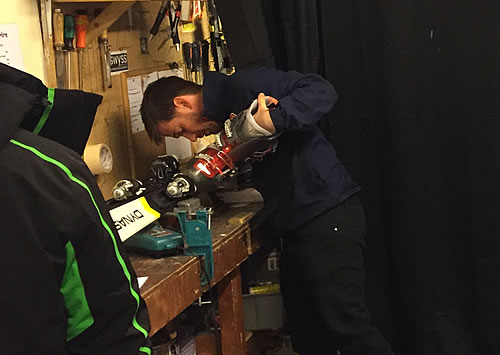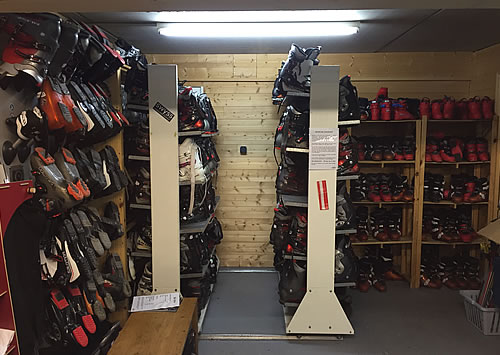 01
Chalet Nicola
Premium Service Chalet
Our flagship premier service chalet with hot tub and 2 minute mini-bus shuttle service to the ski lifts.
02
Chalet Rosalie
Premier Service Chalet
Relax and enjoy a steam in the private sauna after a hard day's skiing. Internal lift in the chalet.
03
Chalet Sapin Bleu
Premium Service Chalet
Luxury chalet with spacious entertaining area with two terraces and an amazing open log fireplace.
04
Chalet Valeriane
Standard Service Chalet
5 bedrooms either fully ensuite with bath and/or shower rooms or private bath or shower rooms beside.
05
Chalet Roger
Standard Service Chalet
Our largest chalet catering for up to 22 guests! All rooms fully ensuite with shower rooms.
What our guests say about us
Just wanted to say what a wonderful holiday we had recently.  Chalet Sapin Bleu was a fabulous chalet (real luxury) and my friends and I are keen to return next season.  I think what made it so good was all the friendly help from the very start, to getting there and getting skis etc sorted out.  The chalet staff were great and the quality of the food was just amazing. 
We had a great week with skivo – my eighth, but the first for my wife and her two friends, and also for the lovely group of people with whom we shared Chalet Roger.  The entire skivo team looked after use fantastically well; nothing was too much trouble and Bogie's cooking was superb. The lessons were really good and we had amazing weather and snow
Just wanted to email and thank you again for hosting us for such a wonderful week. Our whole party had the best time ever and we are all really struggling being back at work – especially as it is snowing heavily here! It is by far the best week of the year and we are very grateful to you and the whole skivo team for making it so memorable.
Amazing ski holidays in Les 3 Vallées