Dining in our chalets

Our chefs continuously produce high-quality and tasty meals on 5 evenings of your holiday. We endeavour to ensure that menus and cooking skills are standard throughout our chalets.
Throughout your stay, our chefs focus on ensuring that you have a fabulous dining experience.  They will produce high-quality, delicious meals for you to enjoy after an energetic day on the slopes and will go out of their way to make each meal memorable.
Breakfast
The day starts with freshly brewed coffee, tea, fruit juice, yoghurt, porridge, cereals, fresh baguettes, jams, honey, hams and soft cheeses.  Additionally, a variety of eggs will be offered each day with a full-cooked breakfast being served on one morning.  In our premier service chalets, a full cooked breakfast along with fresh fruit salad is offered each morning.
Afternoon tea
When you return from the slopes in the afternoon a homemade cake awaits, along with fresh baguettes, jams and conserves and a selection of soft cheeses.   Hot chocolate or vin chaud will also each be offered on one afternoon (Sunday and Monday).
Pre-dinner drinks
These are served from 7.30pm onwards.  Enjoy pre-dinner bubbly served with savoury snacks (with mouth-watering canapés additionally being offered on 2 evenings).   Canapés are served every evening along with savoury snacks in our premier service chalets.
Dinner
This is served at 8pm each evening and is 3 courses with unlimited red and white wine being offered.  Freshly brewed filter coffee or tea is served with after-dinner chocolates.  After dinner on Friday evening, you can enjoy a speciality cheeseboard with fresh fruit and port.  We offer a little extra in the premier service chalets where dinner is four courses each evening (with the fourth course being a cheeseboard, fresh fruit and port). Higher quality white and red wines, and additionally rosé wines are also served in the premier service chalets.
Kids' tea
Our staff are happy to offer a hearty and nourishing "Kids Tea" at around 6pm each evening (apart from staff days off), under the supervision of at least one adult in the party.  We have standard kids tea menu that is served in our  chalets and this should be pre-booked via our UK office.
Dietary requirements
We are happy to cater for and accommodate any specific dietary requirements or allergies.  Please let us know well in advance so we can ensure that your chef is aware of this and can provide accordingly.
Savoyard evening
A speciality Savoyard night is provided on the evening of the chalet team's first day off. This is a "do-it-yourself" evening on the Monday night when our staff have the first of their 2 days off.  This is a complimentary offering.  There will be a raclette machine available in your chalet and in your fridge you will find a mixed meat selection and cheese platter to cook on the raclette, along with fresh salad, potatoes, and french bread to help yourself too.  After a hard days skiing, you can relax in the comfort of your own chalet with this evening extravaganza.  You are welcome to help yourself to the chalet wines.  Specific dietary requirements are not catered for this evening.  This meal should be reserved via Tracey in our UK office if you would like to include this as part of your holiday.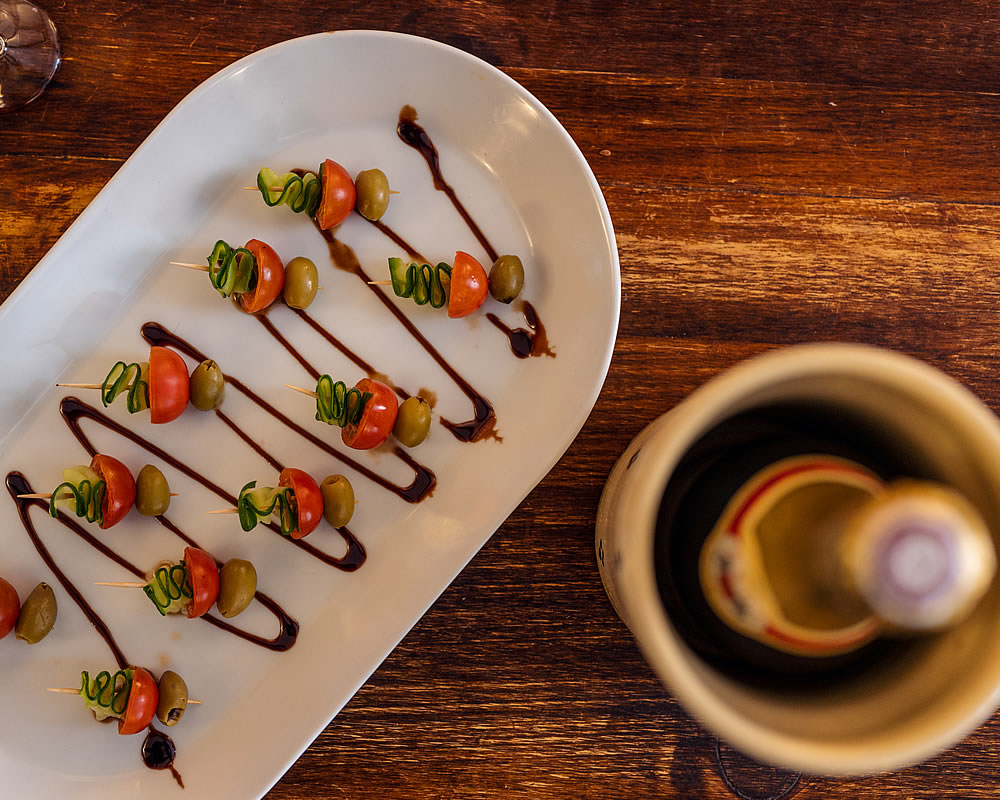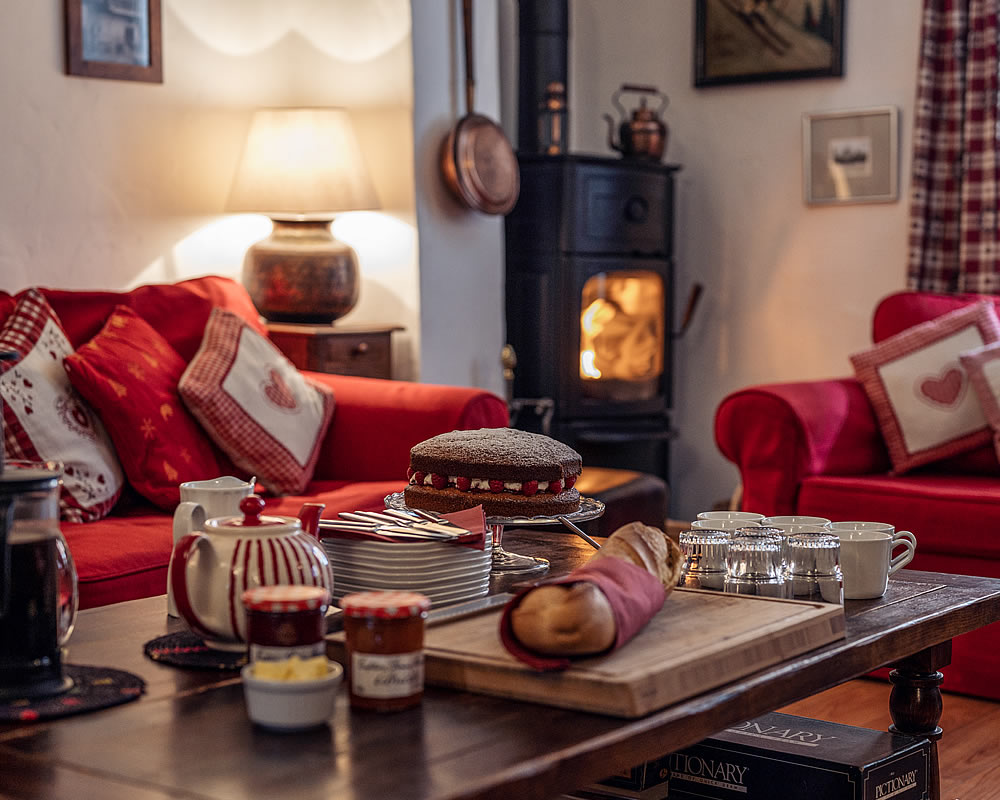 01
Chalet Nicola
Premium Service Chalet
Our flagship premier service chalet with hot tub and 2 minute mini-bus shuttle service to the ski lifts.
02
Chalet Rosalie
Premier Service Chalet
Relax and enjoy a steam in the private sauna after a hard day's skiing. Internal lift in the chalet.
03
Chalet Sapin Bleu
Premium Service Chalet
Luxury chalet with spacious entertaining area with two terraces and an amazing open log fireplace.
04
Chalet Valeriane
Standard Service Chalet
5 bedrooms either fully ensuite with bath and/or shower rooms or private bath or shower rooms beside.
05
Chalet Roger
Standard Service Chalet
Our largest chalet catering for up to 22 guests! All rooms fully ensuite with shower rooms.
What our guests say about us
Just wanted to say what a wonderful holiday we had recently.  Chalet Sapin Bleu was a fabulous chalet (real luxury) and my friends and I are keen to return next season.  I think what made it so good was all the friendly help from the very start, to getting there and getting skis etc sorted out.  The chalet staff were great and the quality of the food was just amazing. 
We had a great week with skivo – my eighth, but the first for my wife and her two friends, and also for the lovely group of people with whom we shared Chalet Roger.  The entire skivo team looked after use fantastically well; nothing was too much trouble and Bogie's cooking was superb. The lessons were really good and we had amazing weather and snow
Just wanted to email and thank you again for hosting us for such a wonderful week. Our whole party had the best time ever and we are all really struggling being back at work – especially as it is snowing heavily here! It is by far the best week of the year and we are very grateful to you and the whole skivo team for making it so memorable.
Amazing ski holidays in Les 3 Vallées